Biography of H. Paul Bohlander, W3VVS, Glenside, PA

By Thomas O. Bohlander

Born August 30, 1919 Lakewood, Ohio

Died January 30, 2010 at the Artman Lutheran Home, Ambler, PA
He was the son and only child of the late Oliver J. and Mabel (Higgins) Bohlander.

Paul W3VVS grew up in Fremont in northern Ohio, graduated from Fremont High School, and attended a rigorous 1 year program at Valparaiso Technical Institute (VTI), a telegraph and radio school in Valparaiso Indiana, from September 1940 to September 1941. He obtained his Class B, then Class A Amateur licenses in 1941 with the call of W8VVS.  (Amateur Extra Class since 1986.)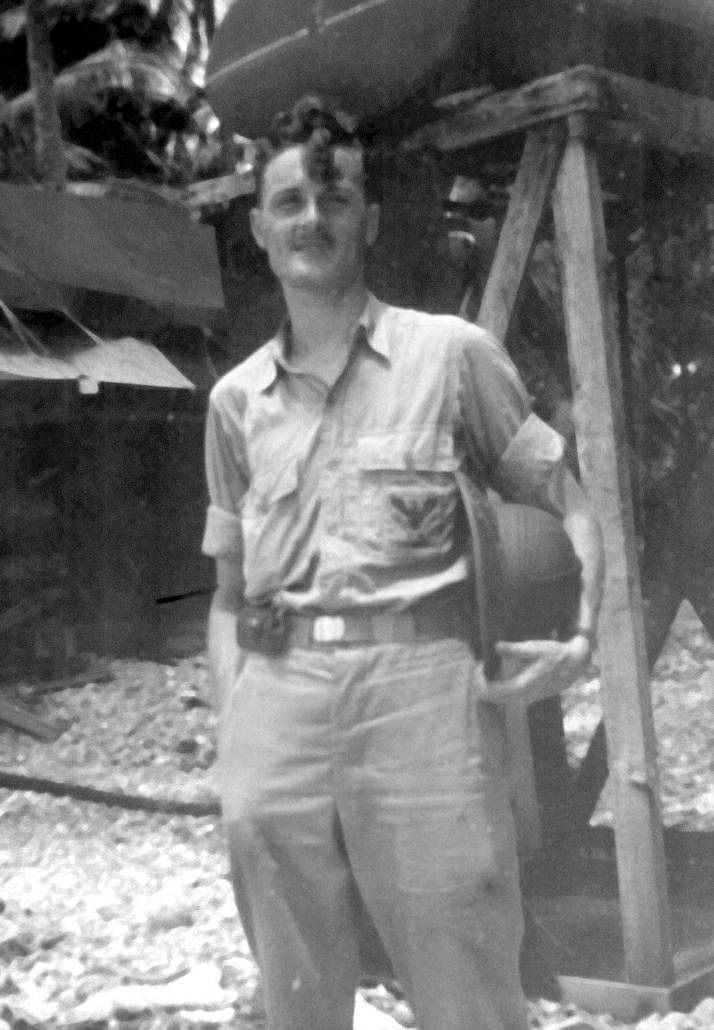 VTI was originally known as the Dodge Telegraph Institute, named for the founder. After graduation, he was a broadcast engineer for WMRN, Marion Ohio, for 1 year.  He was on duty at the station when the teletype messages came in reporting the Japanese had attacked Pearl Harbor.  In 1942, he returned to VTI as an instructor for the school's government contract, teaching military students Morse code and radio theory.

After that contract dried up, he found employment with Philco Corporation of Philadelphia PA, as a field technical representative or "TechReps" as they were known, for Philco in the Pacific theater, one of the early manufacturers of radar equipment. These field engineers were contracted to the U.S.N. Bureau of Aeronautics.  As a civilian operating in the war zone, he wore a khaki uniform with TechRep, U.S.N., and A.C.G. insignia. He installed many APS-4 radars and other radio equipment in aircraft during his stint with Marine aviation squadron VMSB-331 as it hopped across the Pacific in the last year of the war, along with other tasks such as inspecting ship installations and their spare parts inventories. He was on islands such as Kwajalein, Eniwetok and Majuro in the Gilbert and Marshall Islands groups.

After the war, he was at the Navy development base of Patuxent River for a number of years and then eventually settled in the northern suburbs of Philadelphia in 1950 where Philco was based, and was a technical writer in Philco's technical publications group until 1975. Besides writing manuals for their automobile radios, technical school program and Philco appliances, he did work on some military contracts Philco obtained which included writing the first version maintenance manuals for the R-389, R390, and R391 receivers for Fort Monmouth, and an amphibious Army truck at Ford in Detroit. (Ford had bought Philco and it became known as Philco-Ford, then later as Aeronutronic Ford.) He worked a full career of about 33 years with Philco and continued to write technical manuals at a small manual company (Multitech Services Corp.) and at Jerrold/General Instruments (now Motorola) for a number of years later.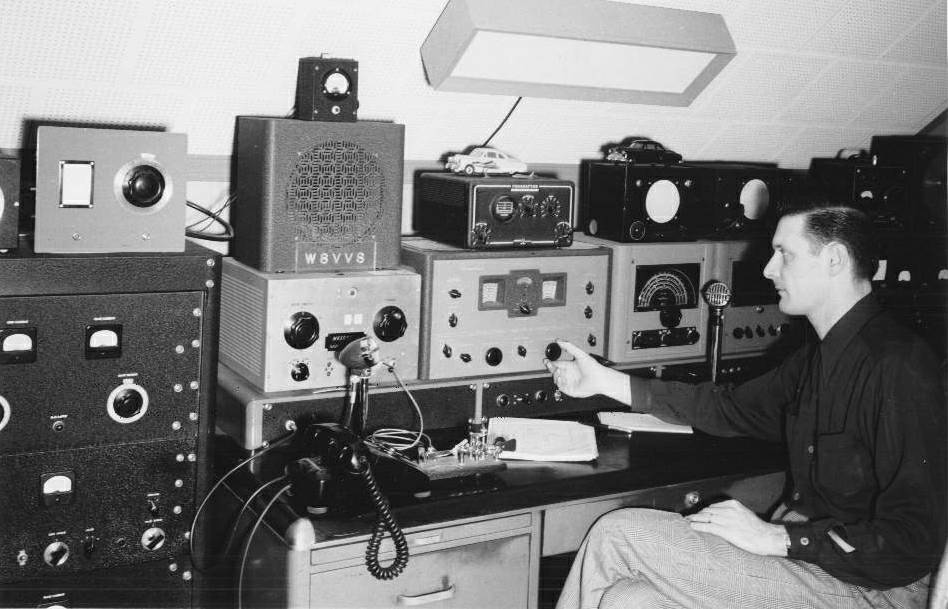 He has been a member of the Antique Wireless Association (AWA) for many years now and collected National receivers. He has built many reconstructions of early tube receivers, right up to the present. I could not do as good a job of the projects as he does!

Four years ago I posted a story with photos on the AM Forum bulletin board titled "OM's 1940's Rig About To Be On Air" on his radio shack history and the restoration of his homebrew push-pull 812H transmitter originally finished in 1946.

The link to that thread is:

http://amfone.net/Amforum/index.php?topic=5267.0


He was on 75 meters with that transmitter Saturday evening August 15th, 2009, in QSO with Chris W2JBL and Paul WA3VJB at the Armstrong Tower Special Event Station W2A in Alpine New Jersey.

My parents (wife – Eunice) also celebrated their 65th wedding anniversary August 12th, 2009.


He was a wonderful father and participated or supported Fred and me in activities such as YMCA Indian Guides, Cub Scouts, Boy Scouts, swimming lessons and competition swimming, schooling and homework, music lessons and marching band. (The list goes on – HI.)

He was a 60 year resident of North Hills, a northern suburb of Philadelphia PA.  He was a member of Carmel Presbyterian Church, Glenside PA, for over 50 years and sang in the church choir in later years along with Eunice.  He was a former Deacon.

He was a member of Phil-Mont Mobile Radio Club (PMRC) for over 50 years, a member of the Amateur Radio Relay League, Quarter Century Wireless Association, and the Marine Corp. League.

He is survived by sons Frederick (Sharon) Bohlander of Ardsley, PA, and Thomas (Nicole) Bohlander WA3KLR of Quakertown, PA; grandchildren, Fred, Jr., Lori, and Peter; and great-grandchildren, Victoria and Josephine.

Memorial services were held Sunday February 7, 2010 at Carmel Presbyterian Church.

Contributions may be made to Carmel Presbyterian Church (general fund), 100 Edge Hill Rd., Glenside, PA 19038, or PMRC Scholarship Fund, P.O. Box 88, Abington, PA 19001.

At a later date, yet to be determined, his ashes will be interred in family plots at a cemetery in Port Clinton, Ohio.